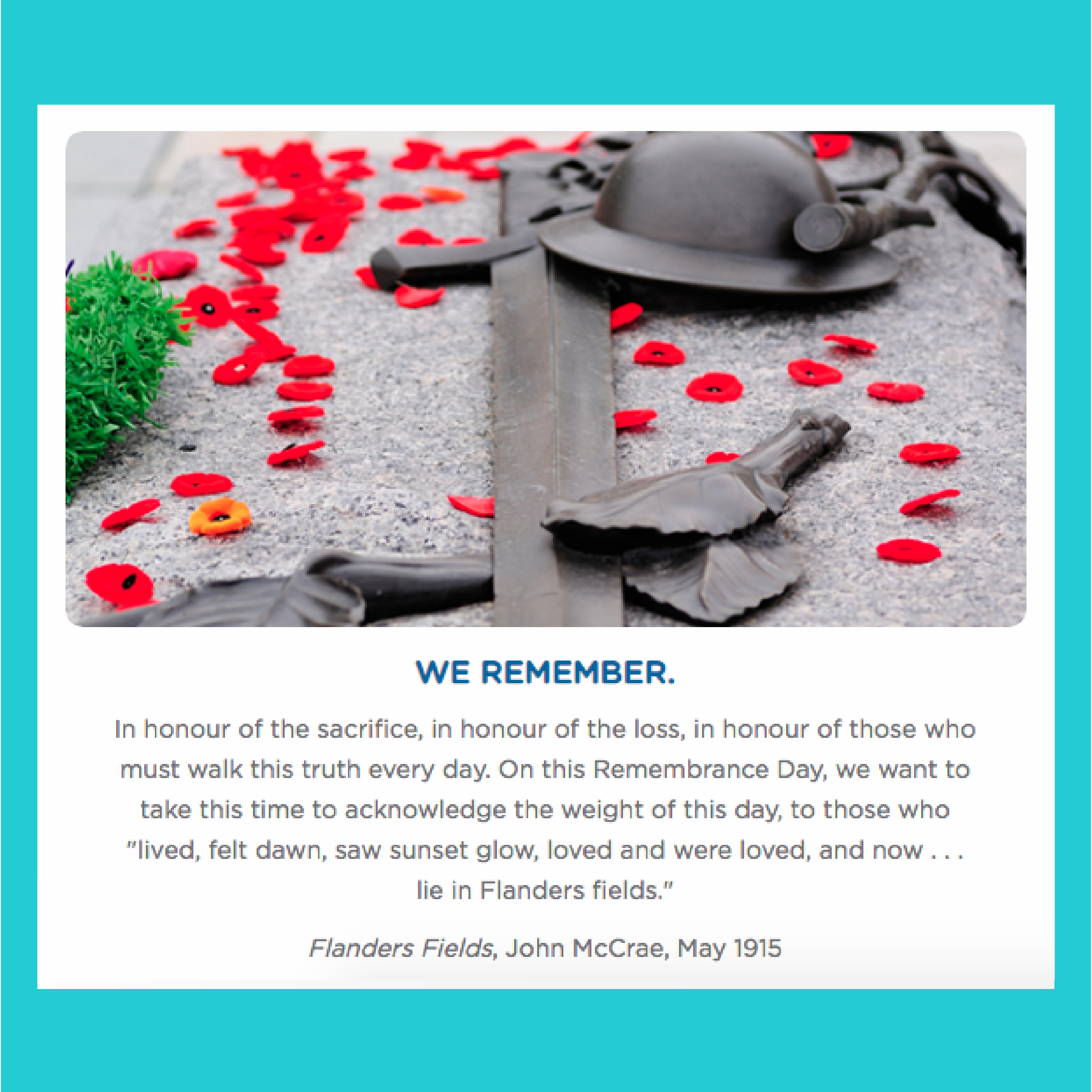 Remembrance Day (Canada)
SUBJECT | Lest We Forget
PREHEADER | In honour of those who've fallen.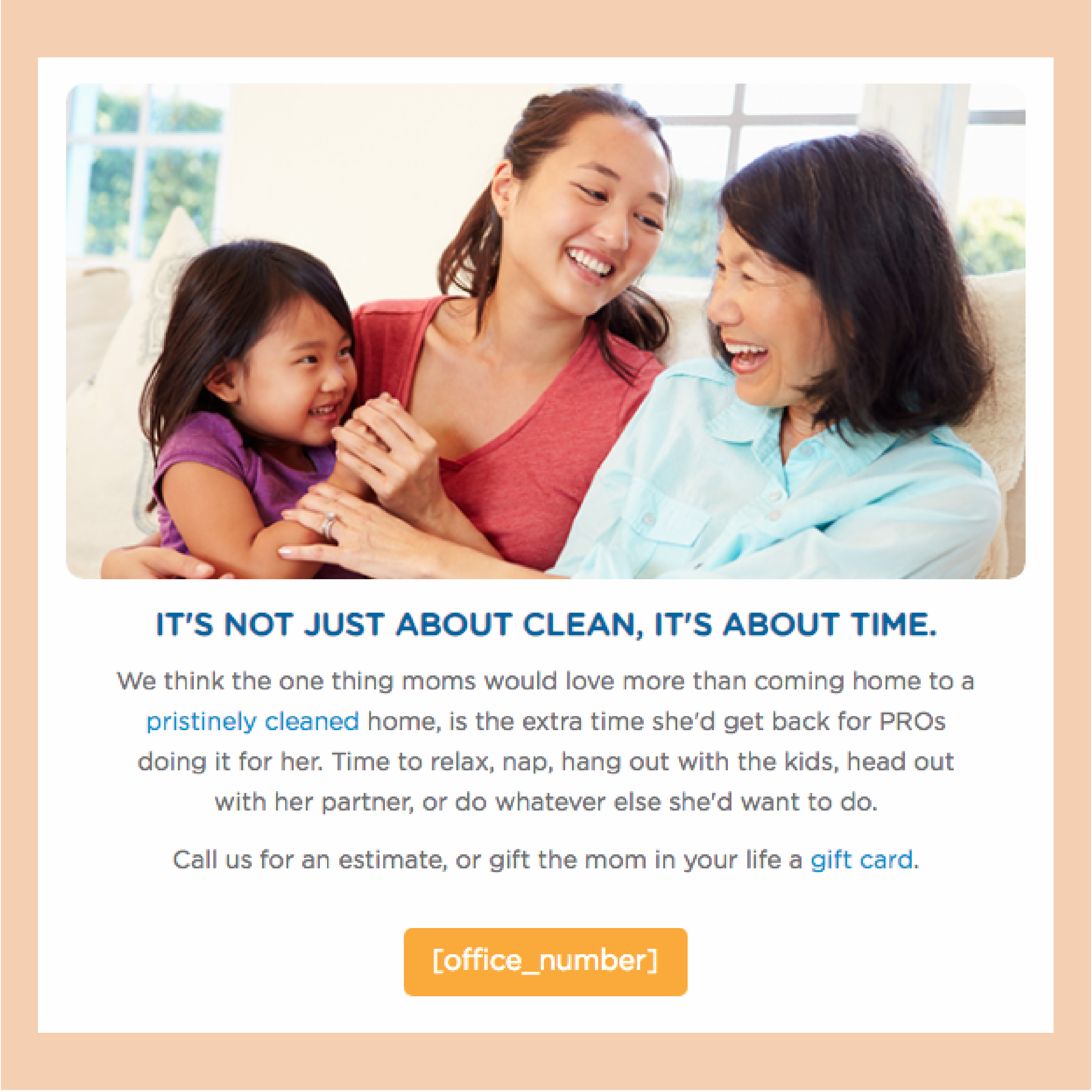 Mother's Day
SUBJECT | We Know What Moms Want
PREHEADER | And it's not just about a clean home.
Start of Summer
SUBJECT | Make Memories This Summer
PREHEADER | Don't let cleaning roadblock your adventures.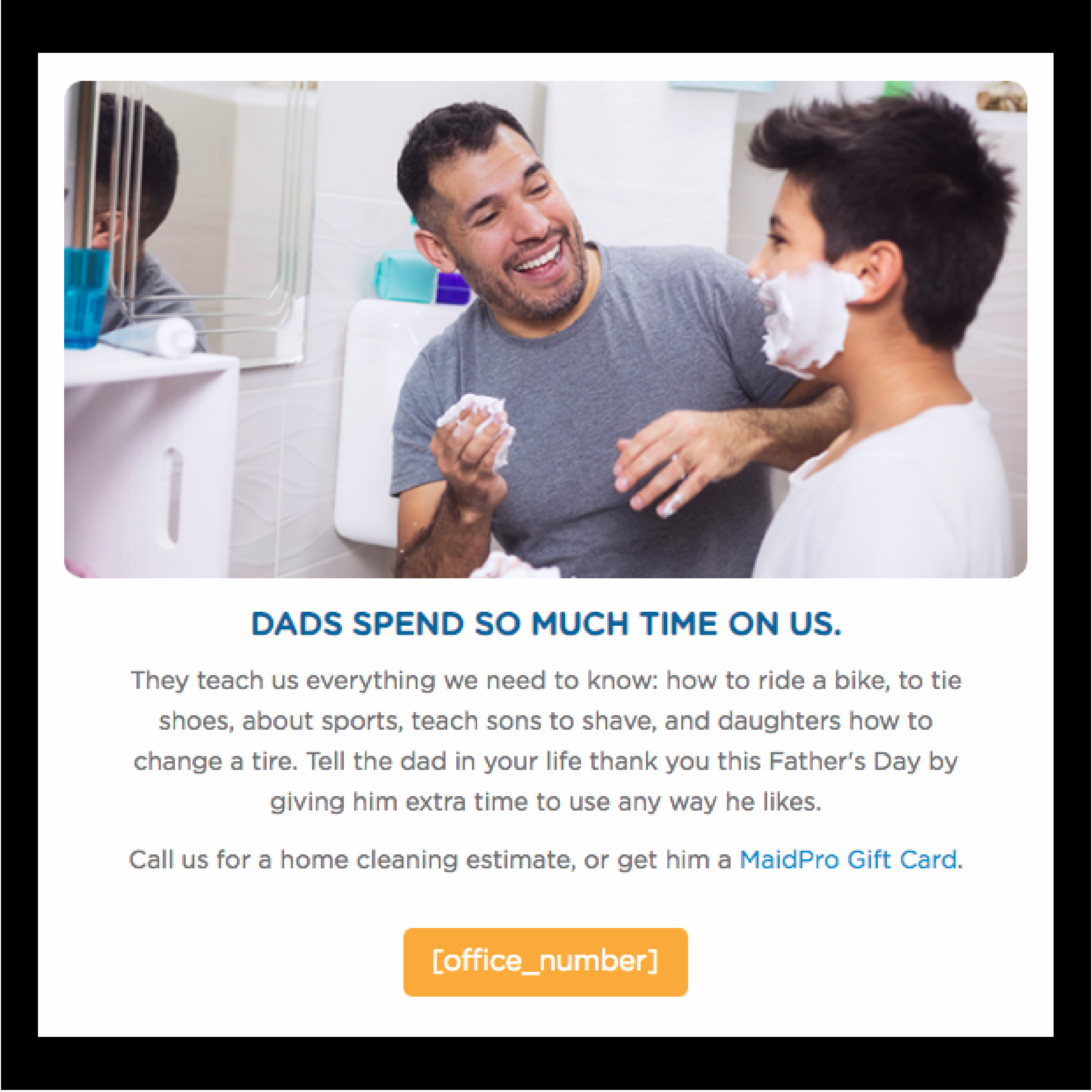 Father's Day
SUBJECT | For the Dad in Your Life
PREHEADER | The person who teaches us everything.
2018 Fall Campaign
SUBJECT | Fall Is All About Moments
PREHEADER | The end of summer doesn't have to be all bad.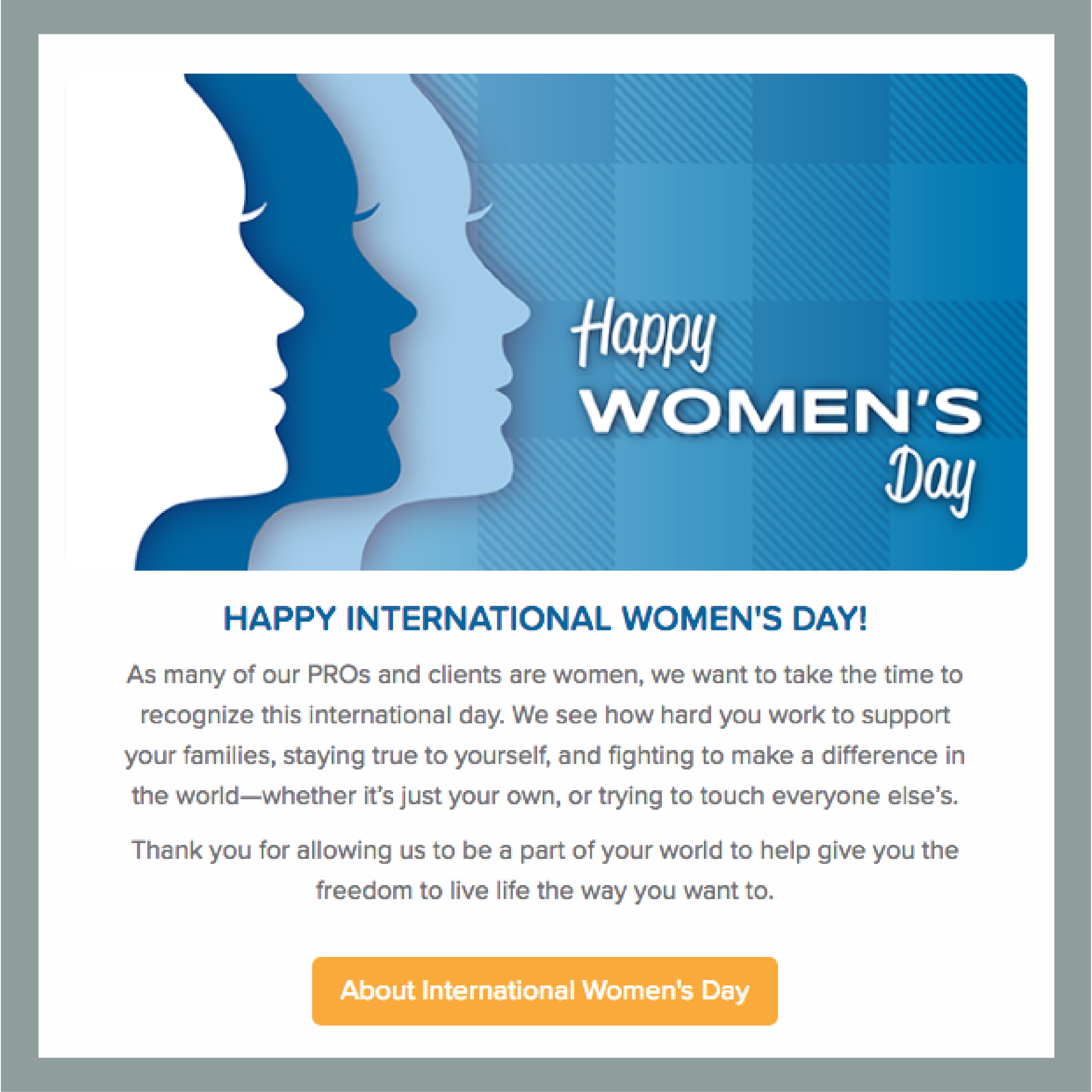 International Women's Day
SUBJECT | To All the Wonder Women
PREHEADER | We see you. We see your strength.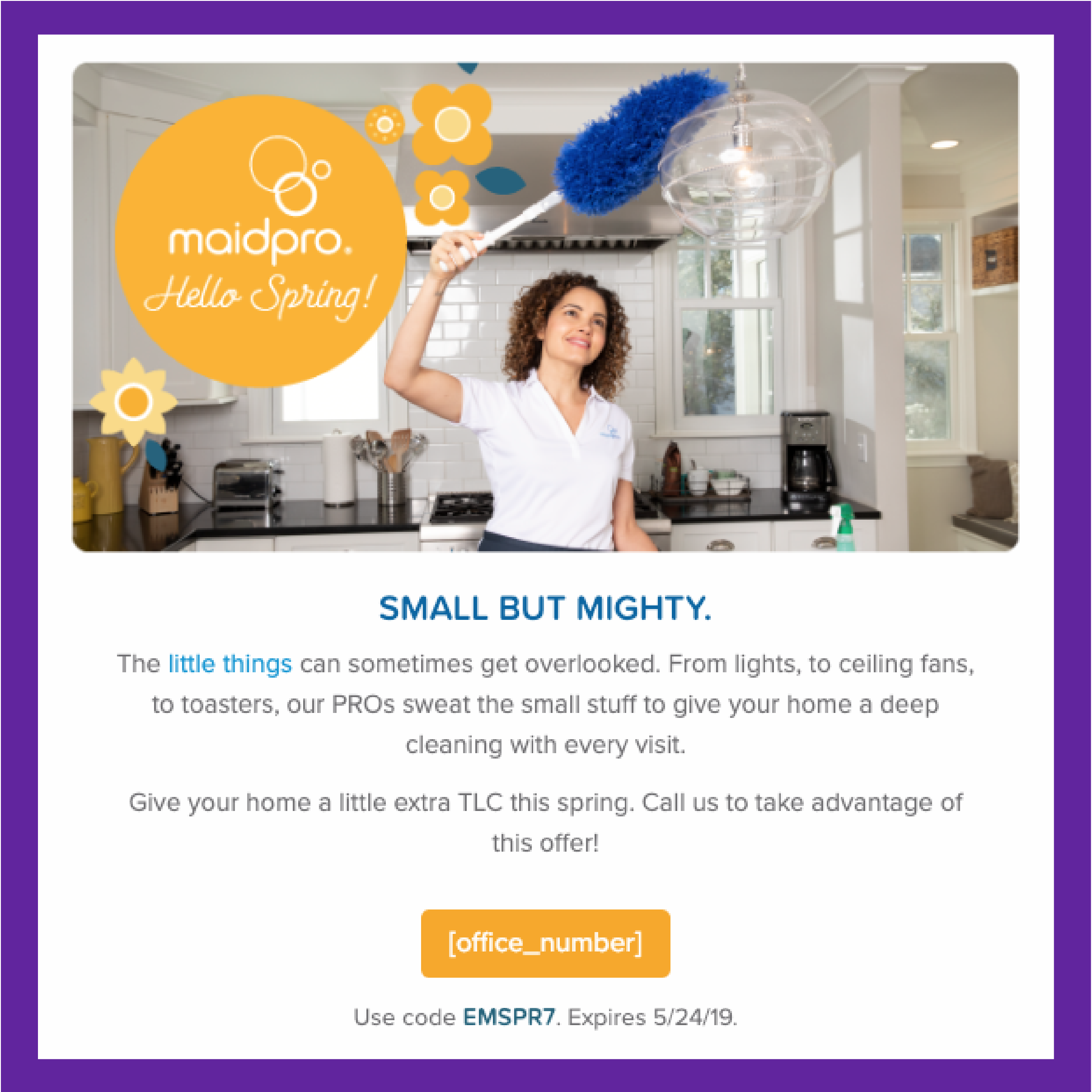 2019 Spring Cleaning Campaign
SUBJECT | Get $75 Off! Spring Is in the air!
PREHEADER | Cleaning doesn't have to be on your to-do list.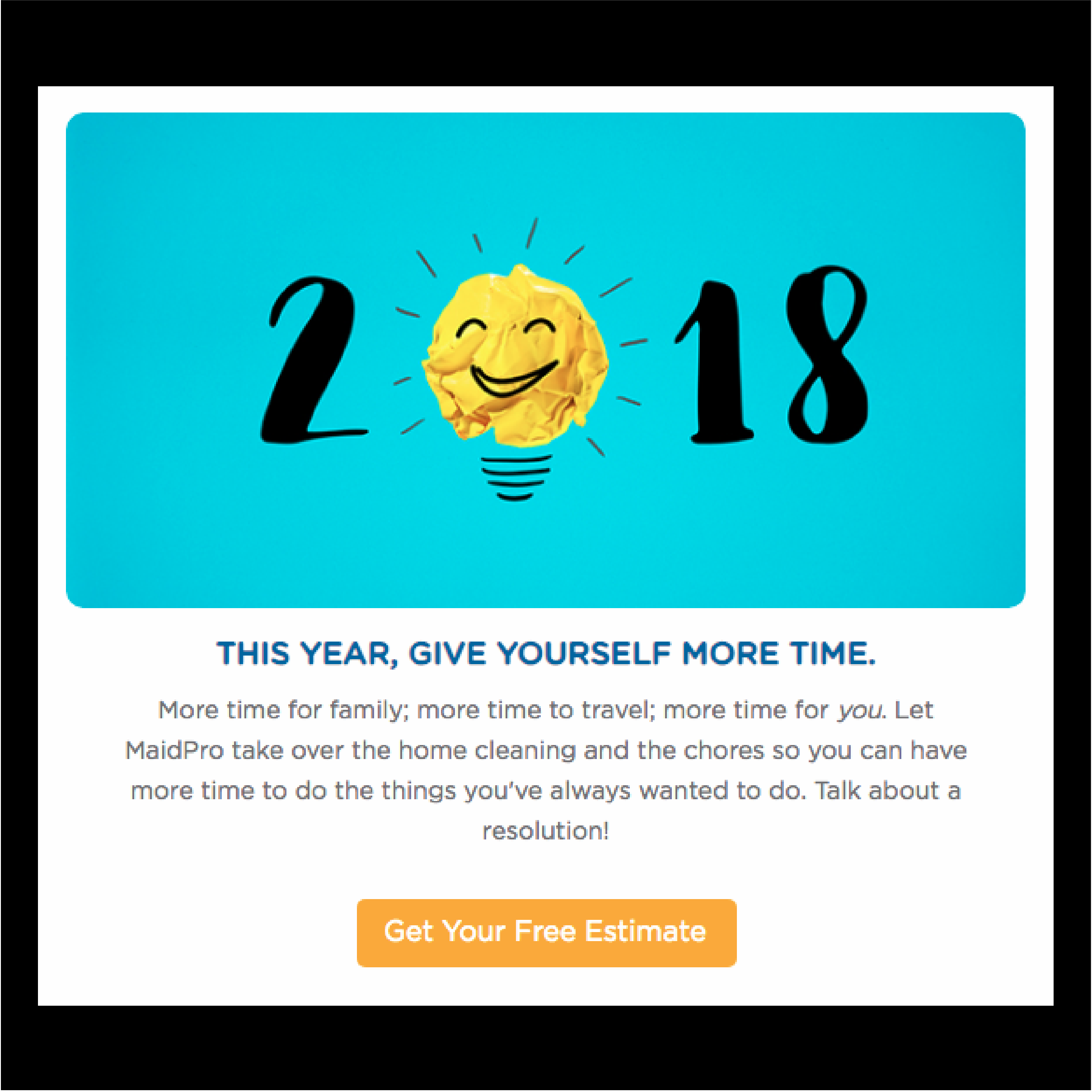 New Year's Resolutions
SUBJECT | Start Your Year Off Right
PREHEADER | We've got a resolution in mind.